Ah,
Caplansky's
. The meat-lovers haven of kosher deliciousness, one of Toronto's few authentic deli's. Once upon a time I ventured in to try their smoked offerings at 356 College Street. The turkey was dry, but that was two years ago. Since then, Caplansky's fame has continued a steady climb, and Zane has started some exciting ventures. For those who aren't up for travelling the gruelling distance to middle-of-everything College street, Caplansky now delivers...by bike! Within reasonable distance. There's also the intriguing deli truck, which takes Caplanky foods out on wheels, like an ice cream cart for adults. Will it play the Lambada?
Let's eat some meat!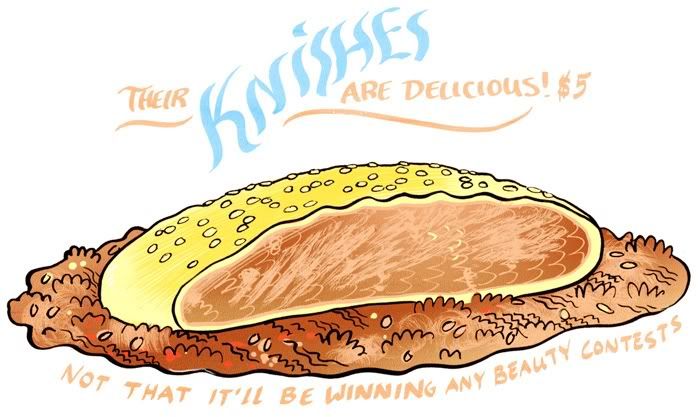 This might be the thing that brings me back. how to describe the knish? It's no beauty. A wedge of pastry stuffed with meat, spices, and riced potato sits in a puddle of rather hideous, lumpy gravy. It tastes like savoury heaven. The gravy reminds me of the ragu my not-Quebecois mother would make. It's got a rich briny taste, with the chunks of macerated beef adding a lumpiness that could almost classify it as chili. Though it doesn't have liver in, I can almost taste a rich, heady iron. I thoroughly enjoy the puff pastry, which was bready. The crust was chewy with egg-wash, the tender underside sucking up more and more gravy. I could eat this every day.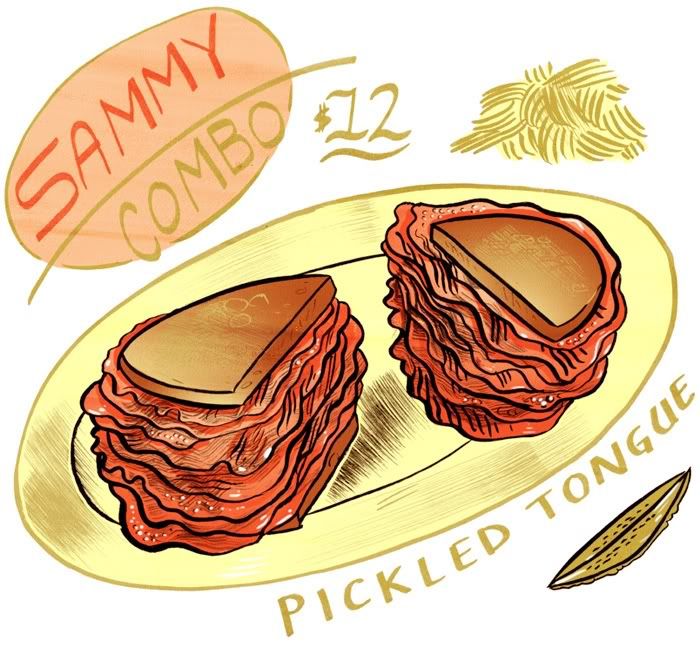 For me, this was a challenge. It's not that I'm afraid of the taste of tongue (and you can keep your lewd jokes to yourself!). I've heard unappealing accounts of the texture, though. In my commitment to eating and experiencing everything, I couldn't let that hold me back without advice. Lexie was my consultant for all things on this Jewish menu that I wanted advice for, and told me that tongue is one of her favourite things ever. With trust, I chose if over the sweet gefilte fish.
The texture is NOT a turn off!
Perhaps it would have been if the dense and spongy meat hasn't been sliced thin like Montreal smoked meat. The texture is thicker and less stringy than most deli meats, but the flavour is incredible. It's incredibly fatty and overflowing with richness. No risk of being dry here! Since the tongue is pickled, it's packed with tenderness, and the flavours are accentuated from the brine. Call me a convert. What was funny about the sandwich was actually the size of the bread. These poor little wedges of rye! They're under so much pressure to perform. It's a huge task for two little guys, falling apart under the weight of the butter they're drenched in (though that didn't keep me from saturating them further in hot mustard).
What I want to know, Zane, is can I take your tongue home with me? ...do you sell jars, maybe?
The sandwich combo I ordered comes with fries, salad or soup. I need to find a place with more interesting side dished to draw! I opted in for the soup du jour, since it's served cold. Nothing to say 'hello, Summer!' like cold soup to start a hot meal. In retrospect, I should have tried the borscht, something I've yet to try. This soup was very good, though! It was quite filling thanks to the rich and complex squash. With apple puree in it, it was sweeter than I had expected, and reminded me of pumpkin pie. There was a hint of herbs and ginger. It was a lovely appetizer.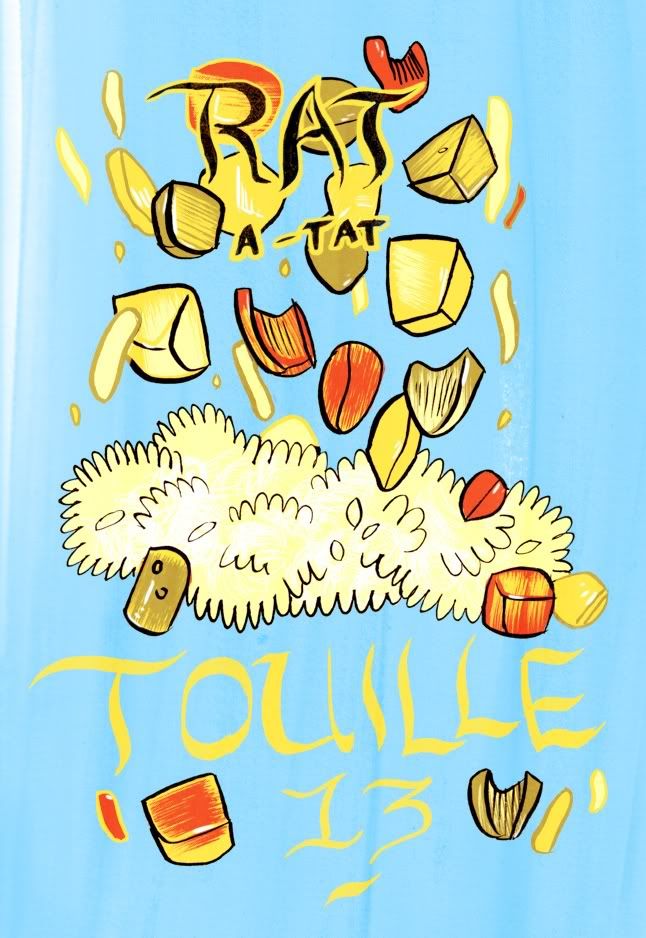 Lexie went for an entree from the less deli-centric side of the menu, a vegetarian ratatouille. This was pure comfort food. The rich was fluffy, sticky and plain, the kind that sticks to your ribs. On top was a simple heap of soft grilled vegetables, a medley of citrusy zuchini, earthy eggplant, onions and a colourful array of yellow, red and green pepper. I think the pepper and citrus of the gourds stood out, giving the stew a refreshing quality that balanced with the heartiness of plain rice, and went well with the balmy evening air.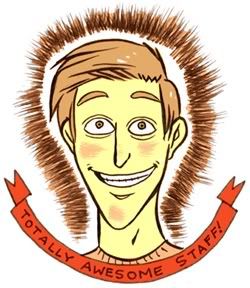 Now, I don't usually do this, but the staff was INCREDIBLE. So, here's a quick shout-out as a thank you for wonderful service, humor, and a smile that was massive and almost unnaturally genuine. Seriously man, how do you do it! We came in near to closing time, the hour that servers tend to turn sour, and this guy was just amazing and nice. I probably drew his hair wrong.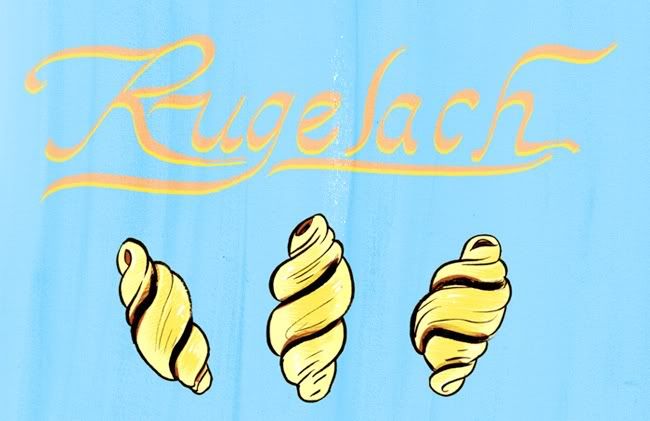 Rugelach isn't news to me. Having dated a Jewish boy, I've was lucky enough to get to snack on these tiny pastries semi-regularly. They're like one inch long croissants, but denser. The pastry fall somewhere between puff pastry, and flakier viennoiserie. It's sweet, with just the barest hint of the vinegar used to make puff pastry crisp. That just makes the sugars stand out more. The rugelach at Caplansky's had a chocolate twist which was great (I'm a chocoholic). I really enjoy them for their size, their simplicity. It was a nice and light dessert after a KILLER filling dinner!
I know I said not to make any tongue jokes, and now I am making tongue jokes, and have made tongue jokes...well.
Zane says it himself, he's got the best tongue in town.